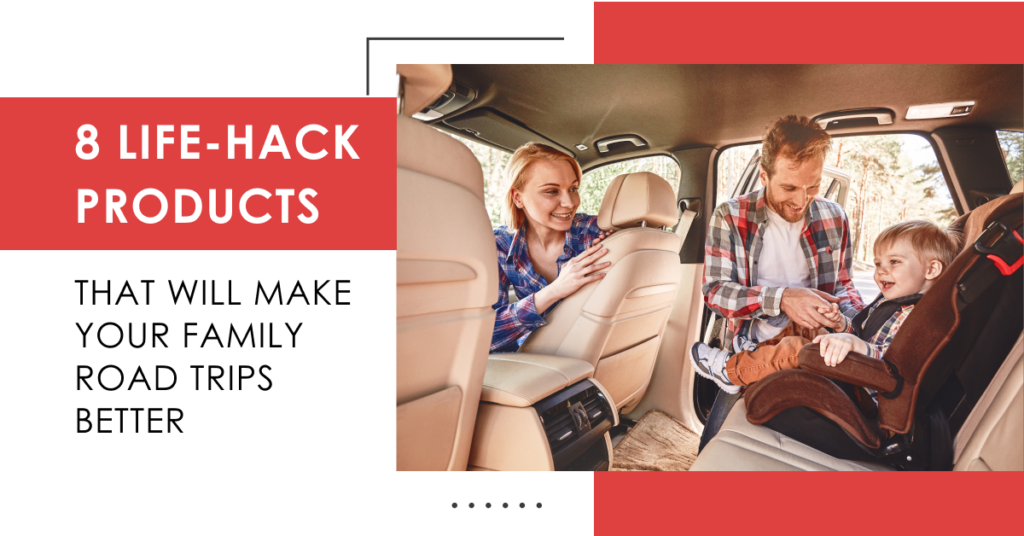 Are you planning a family trip any time soon? While the thought of being stuck in a car with your entire family for a few hours straight might induce a little anxiety, it doesn't have to be stressful. On the contrary, consider this trip as a chance to get closer to your family and have some fun! Our Family Road Trips Life-hacks can help you make this road trip unforgettable.
Pack Plenty of Snacks & Drinks
Nothing slows down a road trip more than multiple stops. Having snacks and drinks prepped ahead of time cuts down on the need to stop as well as the costs associated with buying food on the road. Don't forget to use a convenient Car Organizer to keep all the snacks neat.
Keep Your Ride Clean
This one is pretty self-explanatory, but trash piles up quickly on the road so it's just easier to stay on top of cleaning it out at each stop. By the way, this useful Trash Bin is waterproof and can help you to maintain your car clean between the stops.
Take Steps to Stay Safe
We know how important it is for kids to remain seated and safely buckled in a car seat, booster seat, or seat belt. To make the trip comfier for your children, bring along a special baby car seat or special safety accessories.
Take Care of Your Wingman
Having your partner in the passenger seat is nice for navigation and company, but we all know that the most comfortable place for the road trip is the back seat of course. Nevertheless, your partner needs to feel comfy and relaxed too. These Headrest Pillows are comfortable and safe.
Keep Everything at Hand
When you're driving you should be 100% focused. And if you need something, you should be able to reach it with one hand. With this Multifunctional Car Seat Organizer, you can be sure all your daily essentials and must-haves are in place.
Keep Some Surprises up Your Sleeve
Don't give the kids all of the activities or choices at once. If they start to get restless – you'll have a surprise treat or toy ready. Scope out a few geocaches ahead of time that coincides with your planned breaks and have a quick treasure hunt.
Pre-Plan for During-the-Trip Entertainment
Entertainment for the entire family should be planned for prior to the trip – 48hrs before. This gives you time to ensure everything is in order. You will need to download their favorite games, cartoons, and TV shows. To make watching cartoons safe for your kids use car tablet holders.
Clean Up After the Trip Is Over
When your trip is over and everyone is back home, you'll need to take care of your car. Even though you looked and planned everything ahead, your precious iron friend still needs to be cleaned after a long road trip. This great Portable Car Vacuum Cleaner will save your time and clean your car smoothly.
Of course, you should make sure your car is up-to-date on tune-ups and oil changes before hitting the road. Bring along an emergency road kit, too, filled with bandages, antiseptic wipes or spray, jumper cables, and other necessities. If you follow these family road trip tips, we bet the miles on the road with your kids will zoom by!
Do you have any tips for planning a fun family road trip with kids or questions? Please let us know in the comments below!