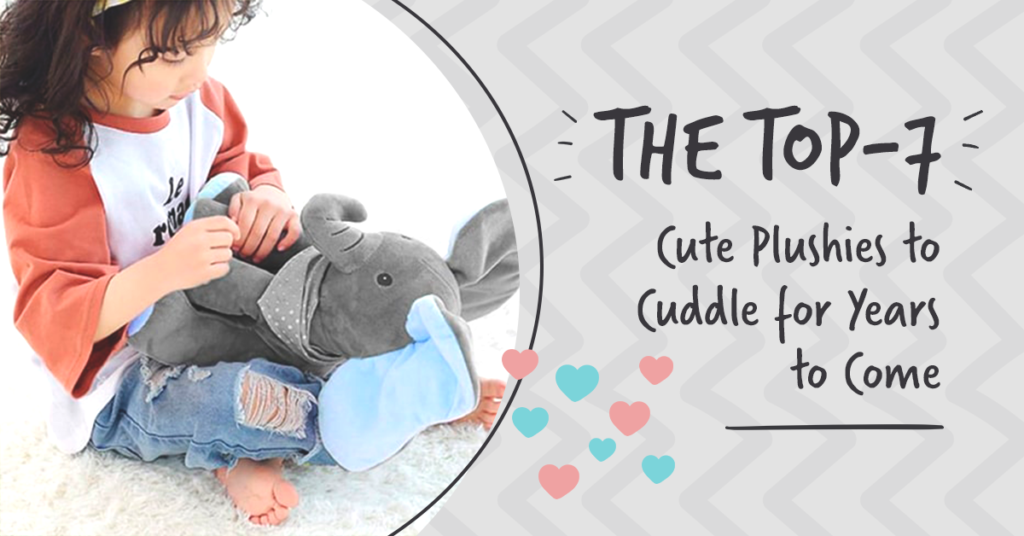 If you're looking for that perfect gift that will bring a person love and comfort, stuffed animals are a great choice. It's a classic gift that kids (and adults) of all ages will love and cherish for years to come.
Talking Hamster Plush Toy
The toy that brings endless joy! It is a must-have for any fun-loving home, great fuel for pranksters,
parties, classic dad jokes, and more! for adults and kids!
This awesome Talking Hamster will repeat anything it hears, and we mean absolutely anything! it fires back with its cheeky high pitched voice which is guaranteed to get laughs wherever you go!
Baby Elephant Pillow
It's an adorable animal-designed pillow, especially for kids! Everyone is in love with this soft,
comfy, cuddly elephant pillow! It's designed to reduce stress and is perfect for naps and cuddles. This adorable stuffed plush elephant pillow is perfect for babies, infants, toddlers, and children of all ages.
If you are an adult who is a kid at heart, you will surely fall in love with this comfy, huggable elephant pillow.
Squishy Seal Plush Toy
This toy is inspired by Yuki-chan – the chubbiest seal that resides in Japan, and it is well-known for its shape and attitude! The authors replicated his features and turned it into a plush/pillow that you can now have in your very own home. Super-squishy 🙂
Corgi Plush Pillow
This Plush Corgi is the cutest plush toy! It's made with super soft material and is so fun to squeeze, play with, and nap with.
Huggable Plush Avocado Toy
Avocado is already a mainstay in dips, salads, and trendy smoothies, but now this versatile fruit has another use: snuggling! This oversized stuffed toy will quickly become anyone's new favorite lounging companion. The Avocado Toy is perfectly sized for hugging and so soft that you don't want to let go.
Peek-A-Boo Elephant Toy
There's nothing like that special bond between a child and his or her first plush toy. This Elephant Toy is specially designed to create lasting memories with our First Forever Friends.
It has special modes: singing and two different modes. Press the left foot to play an interactive game of peek-a-boo, and the right to hear the song 'Do Your Ears Hang Low' in a cute child's voice. Ears move and flap during play. Excited? Get one now!
Peek-a-Boo Bear Toy
Looking for something cute for your baby? Combining one of the baby's favorite games with a soft and adorable stuffed animal animated plush toy, Peek-A-Boo Bear features a movable mouth and arms, as well as a satin-accented blanket that provides additional tactile sensation. At the push of a button, the Peek-A-Boo bear recites one of six different phrases and hides behind a blanket before popping back out to delight the baby with an interactive game.
Write in the comments which one is your fave pick!